Juliana Barbassa liest aus ihrem ersten Buch über Rio de Janeiro

Fussball-Weltmeisterschaft, Olympiaden… Rio de Janeiro hat in den letzten Jahren wie vielleicht keine andere Stadt der Welt die Blicke der Zuschauer auf sich gelenkt: Die "Cidade Maravilhosa" als spektakulärer Schaukasten der globalen Beschleunigungs- und Modernisierungsprozesse. Dass dieses globale Konsumspektakel in einer komplexen Spannung zu lokalen Problematiken steht – die es paradoxerweise gleichzietig erzeugt und bekämpft – ist zumindest seit den immer massiver werdenden Protestakten und den immer häufiger entdeckten Korruptionsfällen kein Geheimnis mehr. Nicht selten beuten jedoch journalistische Narrativen diese Gewalt der Gegensätze sensationalistisch – und durchaus apathisch – aus, und lassen diese im besten Fall als absurd, im schlechtesten Fall als aufregend erscheinen.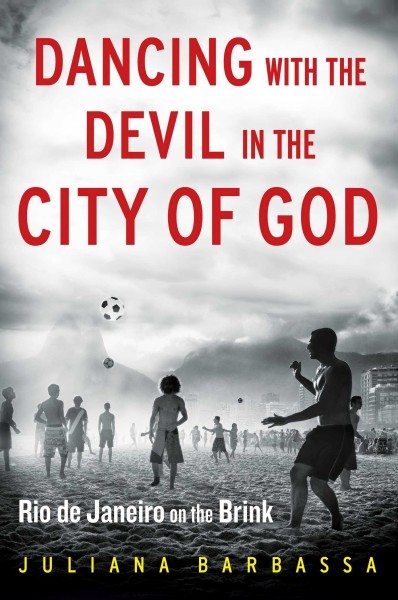 Juliana Barbassa nimmt in ihrem kürzlich erschienenen Buch Dancing with the Devil in the City of God – Rio de Janeiro on the Brink (Simon & Schuster 2015) eine andere journalistische Position ein, welche die  singulären und vielfältigen Lebensformen in Rio nicht unter scheinbar progressive Ideologien oder unter sensationalistische Ästhetisierungsprinzipien subsumiert. Mit ihrer fliessenden Prosa versucht sie sich eher – um hier Begriffe von Mary Louise Pratt zu benutzten – als eine Art "Autoetnographin": Unter einer ganzen Palette von Individuen oder Informanten taucht sie in ihrer Schrift auch selber als empathische und reflexive Autorin auf, die sich insbesondere durch die "Kontaktzonen" der Stadt bewegt und somit ein spürbares Gefühl für deren Komplexität vermittelt.
Das Gespräch führte Jens Andermann am 16.10.2015 im Romanischen Seminar der Universität Zürich
Foto © Nadia Sussman
Beitrag: Hannes Sättele